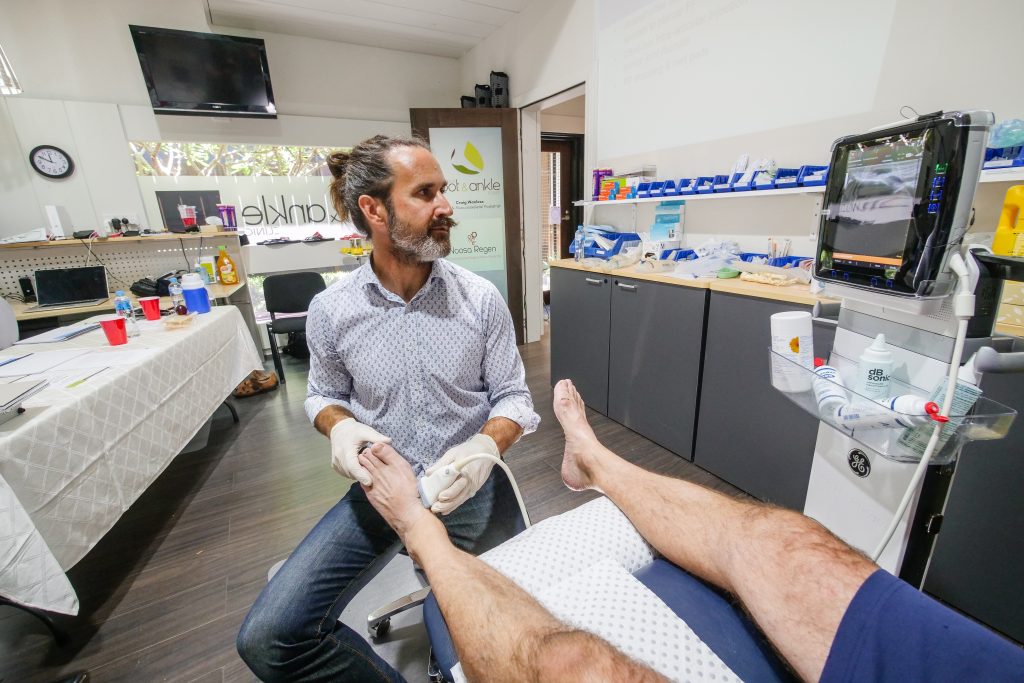 Craig Wanless
is a musculoskeletal, sports and general podiatrist.
He has an interest in helping patients of all age groups with any foot & leg condition.
This may vary from simple foot concerns to more complex procedures.
His area of expertise is the management of chronic lower limb pain.  This may include exercise programs, custom orthotics, footwear advice and/or  injection therapy
He uses a wide array of treatment options and has substantial knowledge & interest in emerging blood-derived therapies that are cutting edge and safe.
When you book an appointment you will be seeing an experienced practitioner to treat and manage your condition.
List of academic training & memberships:
Graduated from QUT 1992
Practising as a  podiatrist for 25 years
Accredited member of Aust. Podiatry Association
Member of Aust.  Association Musculoskeletal Medicine
Post graduate training in the harvest and delivery of Platelet-Rich Plasma, prolotherapy and neural prolotherapy/subcutaneous perineural injections.
Venepunture training
Certified  training for Orthokine (autologous conditioned serum)
Training in Lower Limb Musculoskeletal Ultrasound & Ultrasound – Guided injections